Verify your account login
Before proceeding with MS Office 365 troubleshooting, verify your account by logging into Office 365 Portal (Office.com)
If your login is unsuccessfully, contact the Staff/Faculty Help Desk and have your account information verified (username & password). They are located in Ben Franklin Hall (front entrance, up the steps and straight ahead). You can also call Mon - Thurs 8 - 7pm and Fri 8 - 430pm 570-389- 4357
MS Office 365 issues in Windows
For Windows users download and install theDesktop Update Agent (take note where you downloaded it) then double click to run. You might get a green "Windows Protected you PC" screen. Click "More Info" and "Run anyway".. Click Next - Next - Next - Install - Finish.
Then click on the Start Menu and click "On Demand Migration Desktop Update Agent". Should be at the top of your Start Menu. When complete try using the MS Office apps and see if authentication and activation issues are resolved.
When the program runs, it will attempt to update MS Office 365 files associated with licensing to Commonwealth U. Some user's files have retained old "Bloom U" licensing info that prevents MS Office from authentication and activation.
MS Office 365 (locally installed apps issues)
Login to MS Office 365 web apps -->MS Office 365 Online(login from the upper right corner)
Sign out of all devices
click on your account, then "View account"
under your account section, scroll down and click "Sign out everywhere"
then open the locally installed app having authentication issues (Word, Excel, PowerPoint etc)
login to authenticate
if still having issues, continue to system cleanup solutions below
Uninstall and Re-install MS Office 365
If still getting activation errors uninstall MS Office apps from Windows (via Windows Settings) before proceeding below.
From web apps (via web browser) click on your account then "View Account" then scroll down to "Office Apps" and click on "Manage"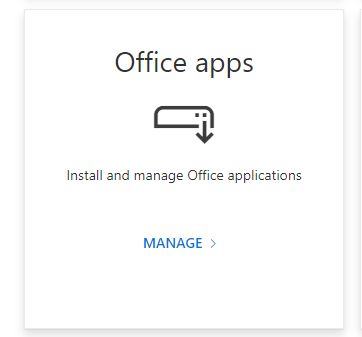 Then under "Office apps & Devices" click on "Install Office"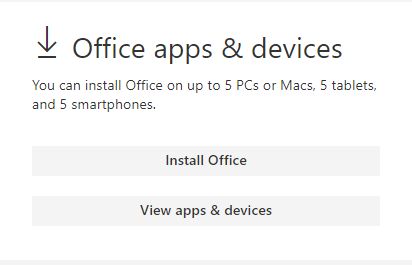 Outlook not logging in or syncing
First make sure you're not have account issues by logging into Outlook online
If the Outlook app is not logging in or syncing correctly, try removing your account and then re-adding it. If that doesn't work, uninstall the Outlook app and reinstall. Then add in your account.
OneDrive
When troubleshooting OneDrive issues, make sure you can access your OneDrive online. This will rule out any problems with your account. Logon to OneDrive via a browser here -->OneDrive Online
NOTE: OneDrive Online is also where you can add a second account (personal or business) in the upper right corner click on your account then "Sign in with a different account"
If you're able to access your files online but your OneDrive Sync app for Windows is not working, try uninstalling and reinstalling the Desktop app here -->OneDrive Sync App for Windows